The Maintenance and Operation and Maintenance phase of a property represents a very long time span with high operating costs, even higher than those faced during the design and construction phase.
The problems encountered during this phase are of different nature, from the need to reduce maintenance costs to the need to have real and updated information on the property "as built". The buildings are renovated and re-functionalised, so having storage systems updated on the real state of the property produces a net gain from many points of view.
Addressing the issue of the relationship between BIM and Facility Management is therefore more relevant than ever, the BIM should in fact represent the point of arrival where all the information of the Project Information Model (PIM) converge to become Asset Information Model (AIM), the information assets of the built asset.
The use of BIM based models simplifies real estate asset management activities, facilitating routine operations: from the survey, to the search for information on the entities present, up to an always updated and detailed knowledge of the current state of the property. Parametric entities, standard procedures and structured data offer effective support to decision-making processes and operational choices, transforming the Digital Twin into a computerized, dynamic and smart repository of the work As Is: the AIM.
A net gain is achieved in terms of:
Space Management
View
Energy and sustainability management
Emergency management/security
Display of real-time-data
And many more activities.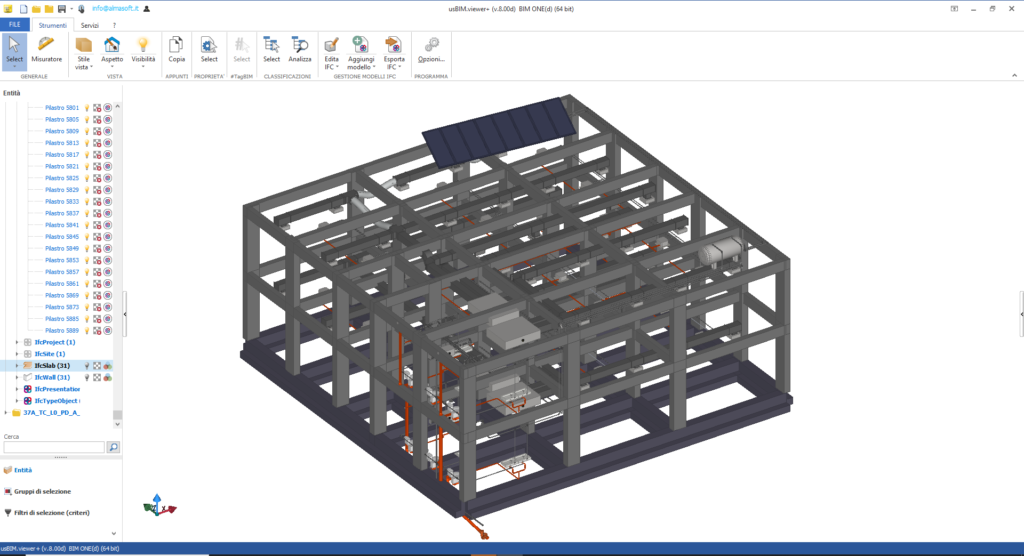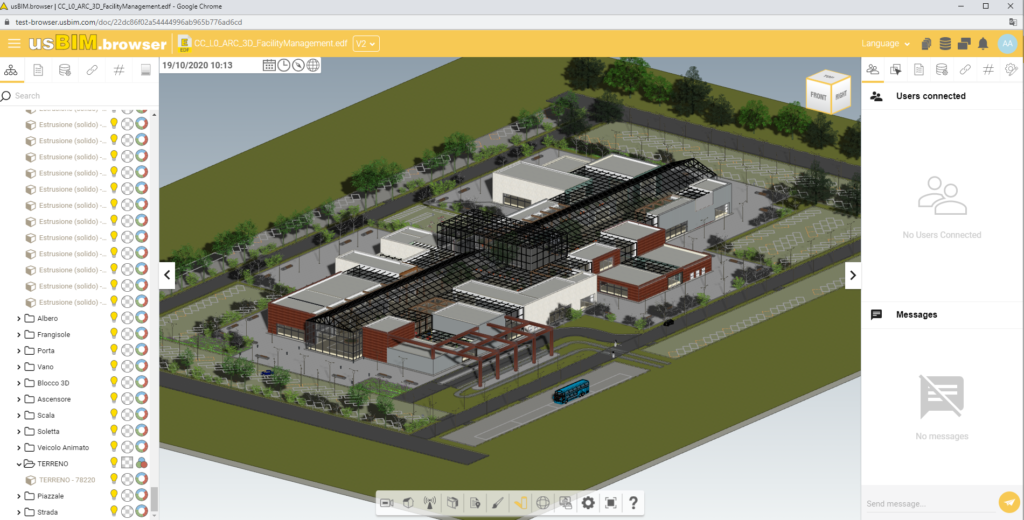 A radical change is required from the building process, but even more so from operators in the sector: a strong push towards integrated design. "Begin with the end in mind", designing with the ultimate goals of the work clearly in mind. In order to guarantee interoperability and efficiency it is necessary to program all the data and information useful for the management of the asset from the beginning. It is necessary to build operational guidelines based on the use of standard formats and well-defined work processes, guided by operators trained in the field.
In order to integrate the BIM model with FM software, it is essential to develop workflows that make integration between parameterized entities and management programs possible. It is essential:
Create a unique code for all the entities that will be maintained
Establish the responding ifc class
Verify which Parameter-Sets and which of the Properties will be valued for the modeled entities
Define what information is needed for FM systems
Create information systems for the interoperability of this information between one system and another.
Adopting complex systems represents a restructuring first of all of the way of thinking and then of the procedures and working tools for all the actors involved. In spite of the great additional effort in the organisation of the contents and working method, Facility Management will benefit from undoubted advantages that will guarantee the client to have a virtual model that is always up to date when all environmental conditions change.
BIM & Facility Management